Our Lesson Program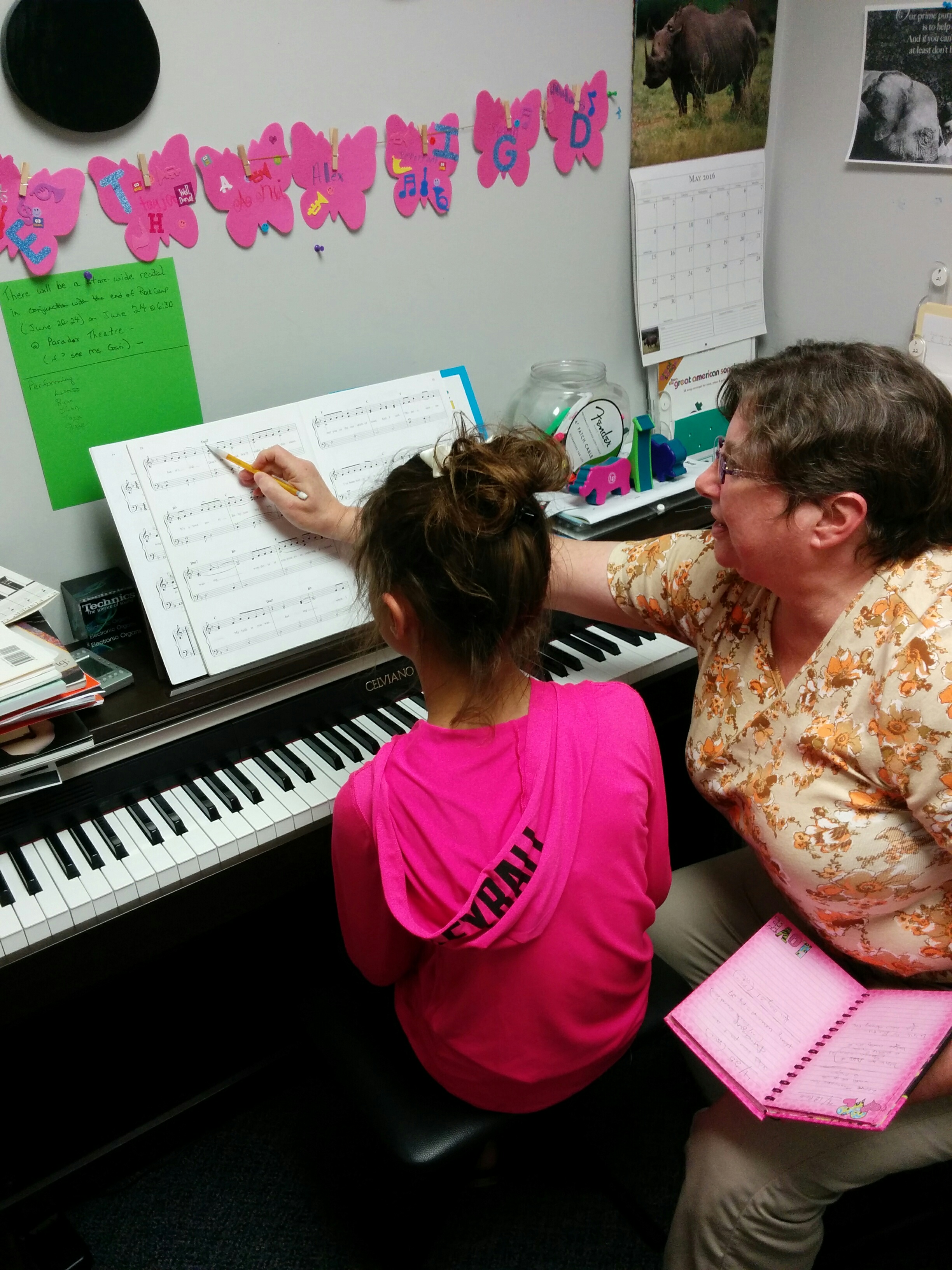 At Lanhams, we take great pride in our lesson program. We have thirteen separate teaching rooms where students receive one on one instruction from some of the best instructors in St. Joseph. There is a waiting area for parents and ample room in the studios for a parent to sit in on a lesson.

Our instructors teach a wide variety of instruments including:
Piano

Guitar

Drums

Violin

Cello

Woodwinds

Ukulele

Banjo

Mandolin

Bass Guitar

Voice
Lessons are $20 per half hour and are typically given weekday afternoons and evenings as well as Saturdays.
Lesson times and availability do vary. Please call or come into the store to schedule a lesson time.
Perks of Lessons at Lanham's!
AFFORDABILITY
Our lessons are only $18 per lesson (if you pay by the month). Lessons are $20 if you pay by the week.
YOUR LESSON TIME IS YOUR SLOT EVERY WEEK
Consistency is important when learning an instrument. When you sign up for lessons, your 30 minute slot is yours until you stop lessons or need a time slot change. For example, if you sign up for 5:00 p.m. on Mondays, you will come in every Monday at 5:00 p.m. for your lesson.
LOCATION We have a convenient and central location. We are close to many shops, restaurants, and grocery stores. Our address is 2401 North Belt Highway. If you have any trouble finding us, feel free to call (816) 233-5142. We are across from the giant pink ice cream cone, Eckards, and Natural Grocers.
LESSON AVAILABILITY Our store is open 10-8 Monday-Thursday, 10-6 Fridays, and 9-5 Saturdays. Our lesson rooms are open during all of these hours for our teachers to schedule lessons. The general lesson openings range from 3pm-8pm, but our teachers can set up specific times to suit your schedule. You can call and set up lessons, or you can stop by Lanham's and we will be happy to discuss the openings with you.
COMFORTABLE ROOMS AND SETUP Our 13 lesson rooms are located in the back of our store when you come in the door. We have recently added three large, brand new lesson rooms for drum lessons. We provide many comfortable chairs to sit in, a couch, and we have free wifi.
PARENTS CAN SIT IN ON LESSONS Often, parents ask if they can sit in with their child during their lessons. Feel free to ask your teacher how they can accommodate your needs.
EVERYTHING YOU NEED IS IN OUR STORE If you have any questions about lesson instruments, accessories, or gear, you can ask our instructors or our staff for recommendations. While your child is in lessons, we can give you ample assistance as you can shop for items they may need.